If you hate seeing your affiliate dashboard lined with nothing but zeroes and you desperately want to turn that around, then you owe it to yourself to read every line on this page. This is the game changer you're looking for!
Bold claim indeed... but what I'm about to show you is a secret, covert technique marketing top guns use to pull in strings of commissions from every offer they promote as an affiliate - Day IN, Day OUT...
Each promotion takes a little more than 30 minutes of your time setting up in exchange for *massive* dividends and putting your name on countless affiliate contests!
The great news is that this technique is both easily LEARNABLE and SCALABLE.
And once you know how to, you will be raking in massive commissions every week - heck, every day - and you will find YOUR NAME on several leaderboards!
Be It On JVZoo, WarriorPlus, ClickBank...
It doesn't matter which affiliate network you're on. When you know these ninja techniques YOU TOO can be the next highly sought after Super Affiliate!
I Didn't Quite Start Out That Way, Though.
I started out just like you and for a very long time my income screen shot looked like this.
I Tried Almost Every 'Trick' Taught By The Gurus!
I went ahead and try out many of the popular advice I heard and bought into. Advice like:
Article Marketing (doesn't work anymore)
Playing the SEO Game (if all you do is create 1-page review blogs well the party's over a long time ago)
Buying 'Guaranteed Traffic'
Joining "Traffic Exchange" Programs (this DIED nearly a lifetime ago too)
Forum Posting with intention of spamming - FYI forum traffic is on a DECLINE with the rise of social media
Buying CD's with a list of email addresses (Warning! This is considered spamming)
If you have tried any of these methods, then it's not surprising if it hasn't been profitable for you.
And even if you make some money, most of these methods would work only for a short while... would you build your castle on sand?
I Was Lost. Confused. Frustrated. And Angry!
I was this close to throwing in the towel but for some reason I stayed. Maybe because I hated the thought of going back to a job. Probably because I knew I was THIS CLOSE to cracking the code.
The answers were staring back at me, I knew I just needed to figure out how to put two and two together.
It would only be a few months later before I made my first affiliate commission. That changed EVERYTHING!
Then I started to bank in commissions like this...
DISCLAIMER: I want to make it clear that these income screen shots by no means imply that you can or will get the same results.
However if you are willing to set aside some of your time to make this happen, you will start seeing amazing results - the kind other marketing top guns are seeing.
What You Will Learn...
Module 1: Commission Smasher
What is affiliate marketing all about and the basics of it
Advantages of being an affiliate marketer
Effective plans and strategies to get the best out of affiliate marketing
Bonus: The tools and software that you will definitely need to build this business
Module 2: How To Choose Highly Profitable Products To Promote
Where to find the right products to promote on your website
What are the available marketplace and target audiences
Product selection criteria
How to select the most profitable program
Module 3: Killer Review Writing Technique
Write simple and effective reviews that can generate affiliate commissions
Create a power benefit-focused affiliate website
Ways to get review access to the product
Module 4: B­­_____ Technique
Criteria of creating a bonus offer that will grab more audiences' attention to buy from your affiliate link
Types of bonuses that can be given out and ways to get them
How to introduce your bonus onto your site
Module 5: Affiliate Superpower
Ways to set up a simple website to increase email list
Write fast and effective promotional email to attract your subscribers' attention and make them take action
The appropriate time to follow-up with them
Ways to collect your visitors' emails
Module 6: Solo Ads
Drive traffic to your website with the right traffic generation method and its criteria
Find out why solo ads are recommended for newbies and affiliate marketers who have just started out in the business
Write solo ad email that generates good conversions
Where to find solo ad vendors and how much should you spend on them
Module 7: Ad Swaps
Super secret methods written for those who own mailing list and would like to exchange mailings with other email list owners, but not limited to those who are new to internet marketing
Swap advertisements with other marketers to form an alliance
The right places to find ad swap partners
Module 8: Email Marketing
See your commission hit sky-rocket by reaching out to your target customers with email marketing
Track your readers and see for yourself how many people opened or did not open your email
Create curiosity-driven and attention-grabbing messages for your affiliate business
Create a sense of urgency and among your customers and make them take action with the Urgency and Scarcity marketing techniques
And More... All Revealed In This Program...
Why I Created This Training...
I had spent easily thousands of dollars in learning, and tens of thousands of dollars more in trial and error. However I understand that not everyone has a huge appetite for risks, and I for one didn't quite start out that way.
So I'll cut the chase and reveal the price...
It's not $197.
It's not $97.
It's not $37 even, but...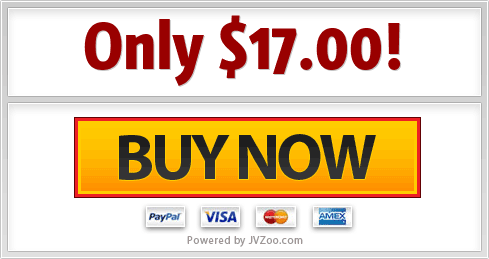 So there you have it. Act now and be the next affiliate superstar. If you need any help with your member access, I'll be right with you and support is just a click away.
See you inside!
Kris Lai